Is there anything more feminine than ruffles, garlands and daintily folded tissue paper? Bows are a close contender, but the jury is still out. Regardless, as you know I am a big fan of simple DIY party decorations (lovingly known as "party sequins"), so when I stumbled upon LaurenConrad.com member Taylor Queen's photo submission with instructions on how to make beautiful tissue paper garlands I was sold: a blog must be done!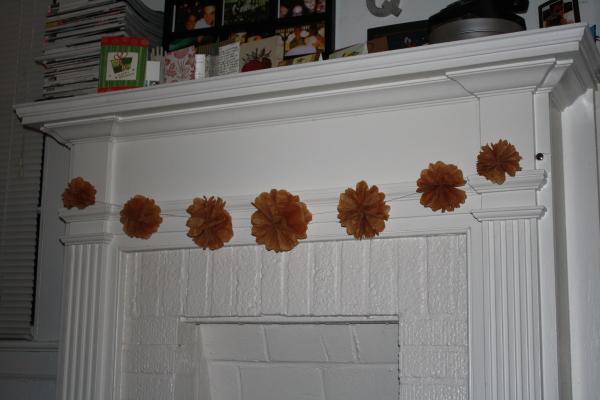 Here are Taylor's easy instructions on how to make an adorable tissue paper garland…
Supplies: tissue paper, wire or string, and scissors
Instructions: Layer strips of tissue paper (size of strips depends on how big of a flower you want to create). Fold the strips back and forth as if you were making a fan. Cut a tiny "V" slit in the middle on both sides. Wrap a small piece of wire around the V's and twist it like a bread tie. Twist the end of the wire into a loop so you can string through the loops to make garland.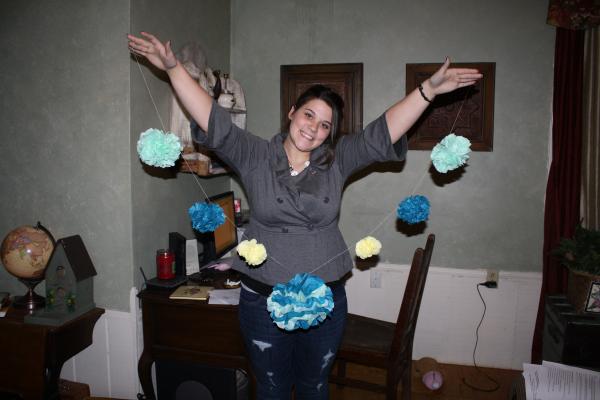 Thanks for this fun DIY, Taylor! I might even string a few in my yard or across my deck for my next party… Stay tuned.
I hope everyone enjoyed Taylor's tissue garland tutorial as much as I did. Now it's your turn to give it a spin…
Happy crafting!
XO Lauren
P.S. I really enjoy browsing through all of the photos submitted by LaurenConrad.com members… You guys are so creative! I especially love uncovering these wonderful DIY gems from your submissions, so please keep sending them in. Who knows, you could be featured in blog here on the site, too! For instruction on how to submit content, click here.