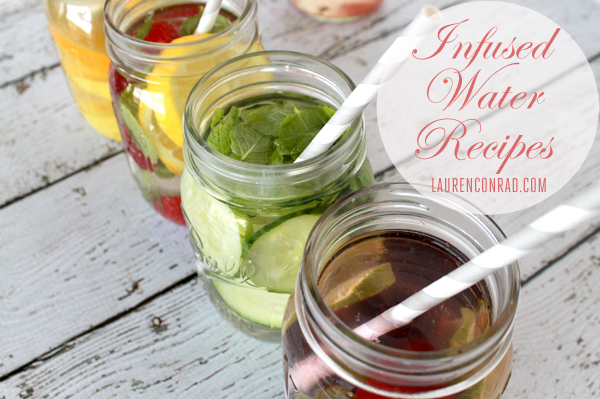 Aside from coming across as beautiful, drinkable works of art, infused waters have a subtly sweet taste and a cleansing effect on your body that is equal parts refreshing and healthy. Each summer, I find myself making a large pitcher of lemon cucumber mint water and drinking it for a week. And after embarking on a recent "pinge" on Pinterest, I discovered a few other infused water recipes that I was eager to try. We gave them a go here at the LC.com offices, and we were pleased to find that they tasted as lovely as they looked. Here are the four infused water recipes we created (and couldn't get enough of)…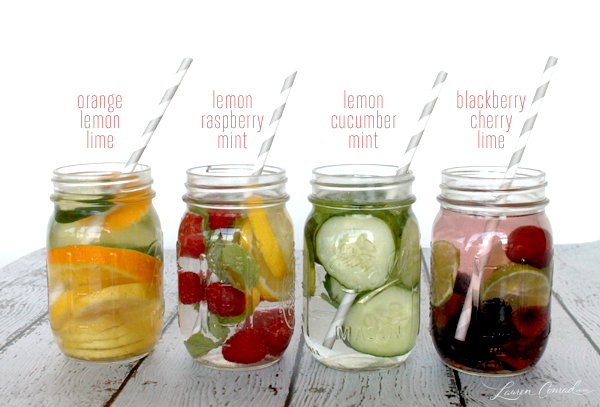 orange + lemon + lime
lemon + raspberry + mint
lemon + cucumber + mint
blackberry + cherry + lime
To make any of these recipes, all you have to do is slice the fruit you want to use and drop them into your water. You can start drinking it right away, but you might not notice the flavors until it infuses for a few hours (four hours achieves the most potent flavor). I like to let my waters sit overnight in the fridge, and if I'm using a recipe that calls for lemon I will squeeze half a lemon straight into the water for a little detox boost.
As long as you keep your water refrigerated, the fruit should stay fresh. If you are filling your pitcher with water throughout the week, keep in mind that it will dilute the flavor each time you refill. I would recommend drinking your water within 3-5 days and making a new batch once you notice that fruit has started to soften or turn your water cloudy.
Which infused water recipe will you try first?
Leave your questions and comments below!
And if you liked this post, be sure to take a peek at my detox diary for all the details about my first juice cleanse.
xx
Allison
Team LC
Photos: LaurenConrad.com