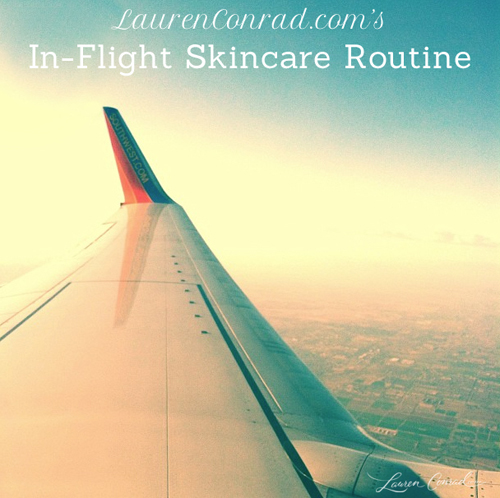 Last week I wrapped up my book tour for Infamous. I had such a lovely time meeting all of you at my signings, but I must admit that by the time I got back to LA I was absolutely exhausted. When I'm hopping on a different plane every day, the first place I see it take a toll is on my skin. Between disrupted sleep patterns and stale airplane air, my skin can go from great to bad in a matter of hours. Throughout my years of book tours and cross-country business trips, I have found that it's nearly impossible to maintain a consistent beauty and skincare routine when traveling. Luckily, there are a few products and tips I rely on that truly save my skin. And today I'm going to be sharing those with you.
Click through the slideshow below for seven in-flight skincare tips and the trusty products I keep in my travel bag at all times:
What skincare products do you keep in your travel beauty bag?

Leave your list in the comments below and I'll take a peek.
XO Lauren